Wednesday, December 23, 2020 / by Paul Parker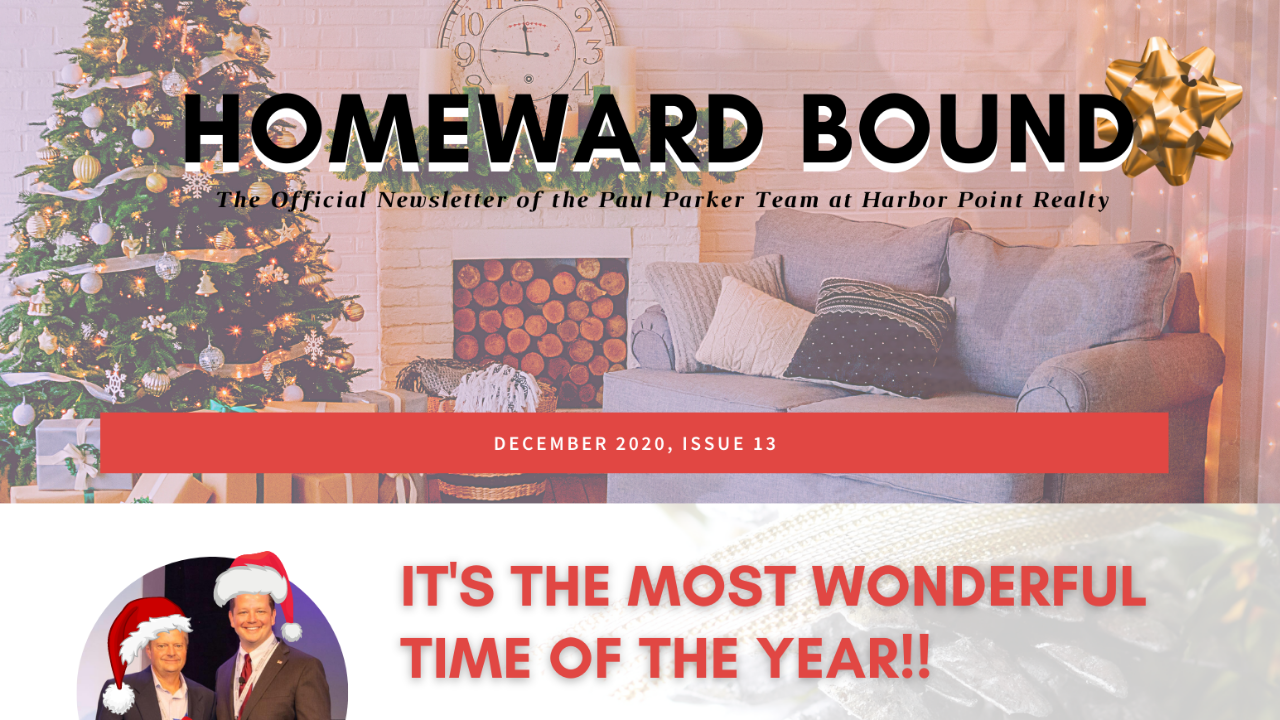 You know the song, the one that says it's the most wonderful time of the year. Well, there is something to it. The current year coming to a close, celebration of Christmas and other Faith-Driven Holiday Celebrations, all mean different things to different people, but most always represent joy, peace, gratitude and hopefulness.
If you look around, you will notice a giving spirit exists unlike at other times of the year. Why can't it be that way everyday of every year? I think it can. It just takes effort. Here is what we are doing and how you can help.
Many homeowners wanting to really enjoy this Holiday season are less than enthusiastic because they feel trapped. They are desperate to exit their current home and give themselves a big Christmas Gift - a NEW place to call home (see inside for details).
Get access to my database of thousands of buyers in the area, looking for homes just like yours, in fact -- your property may already be sold. If you or anyone you know is needing a change of scenery in the New Year, send them to a real estate company that cares. As always, for every referral you send our way - we donate to the Wakulla Academic Boosters! Visit us at HelpPaulChangeLives.com to make a referral!
The students in Wakulla County have an amazing resource in their corner, to help assist them in the finding of financial aid for either vocational scholarships, or colleges and universities.
This is why the Paul Parker Team supports the Wakulla Academic Boosters, the No. 1 Provider of Scholarships to the Wakulla County Students.
With every referral you make to the Paul Parker Team for the buying or selling of a home, we will make a contribution directly to the Wakulla Academic Boosters in your name, in order to serve the future generations of our community and offer them a chance at higher learning without financial burden. By supporting us, you'll be supporting them.
RECORD CONTRIBUTIONS
With it being a record year for our clients, this means in turn that we will be donating a RECORD AMOUNT to the Boosters this year. We have raised a total of over $10,000 for the Boosters through the amazing contributions from our team on behalf of clients & referrals.
---